Mall of America Will Almost Double in Size by 2018 Super Bowl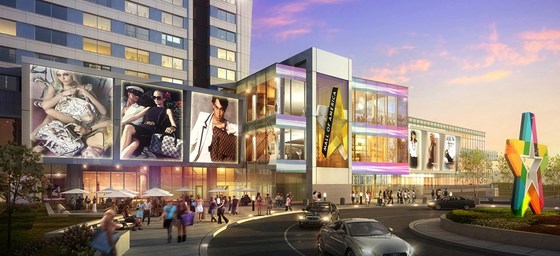 Get ready Twin Cities. The Super Bowl is coming to Minnesota. Of course, many of us have known this for a very long time now. In light of that news, the Mall of America has has decided to "get ready" by almost doubling in size by the time of 2018 kickoff.
The MOA expansion had really been in the works long before the NFL chose Minneapolis as the 2018 host of the Super Bowl. I'm sure the MOA growth influenced the NFL's decision to bring the biggest single sporting event to the North Star State.
The huge MOA additions will come in phases, with phase one set to more retail and dining space, another huge atrium, underground parking, an office building and even another hotel.
The light rail will be a direct line from the airport, to MOA, to the site of the Super Bowl, the yet to be named Vikings stadium. The three will sure to have their limits tested with the attention of millions and millions.
Four more years to prepare Minnesota.
Image courtesy of: DLR Group