Rick Jacobson Helps Blind People 'See' Plays
By Matthew Deery - Writer
Source: Minneapolis Real Estate Advisor
Posted: Jan. 09, 2013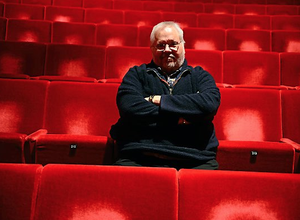 Those without the use of their eyes still love to take in the beauty theater has to offer. With the aid of an audio describer like Rick Jacobson, the blind experience can be much more fulfilling.
Jacobson is an award winning audio describer, a 19 -year veteran of the trade. He is tasked with talking into a stenographer's muffle, muting his talking from his neighbors, which feeds directly to the listening device of the blind patron during the performance. Jacobson spends a lot of time before the performance studying the script for whatever play he's sitting in on that night as well as getting together with blind patrons before the performance to understand what they want him to embellish on. He gets a sense for what they understand and what they want to "see" with his descriptors.
Jacobson's work was recently recognized by the Ordway Center for Performing Arts; they gave 53 year-old the Sally Award for art access. His hard work was recognized making the performances come alive to those who cannot experience the visual element of it. He has sat in on plays at many local theaters like the Gutherie, Sqaure Park, and The Ordway.
"One thing that's terrific about Rick is that he has an extensive vocabulary, so his word choices are always intriguing and evocative," said Rachel Parker, a long time patron of Jacobson.
It's interesting to think about Jacobson and his role in helping some "see" a play. It might seem like an obscure career, but the Guthrie Theater in Minneapolis is currnetlys training more like Jacobson to aid the blind theatergoers.