Ruth's Chris Steakhouse: A Classy Steak Dinner
By Matthew Deery - Writer
Source: Minneapolis Real Estate Advisor
Posted: Jan. 04, 2013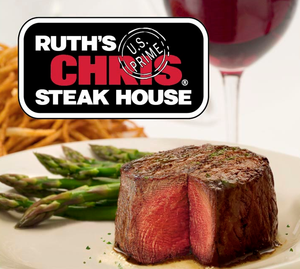 If you are looking for the premier steakhouse in the Minneapolis area, Ruth's Chris Steak House is the spot you would want to be. This upscale, very fancy spot is best known for its excellent steaks, other delicious menu options, and top notch service.
This restaurant is definitely not a the best place for casual dining or a great family atmosphere. Ruth's Chris is more a great place to take a date you're trying to impress or a restaurant to visit for special events. However, the high prices are matched by the quality of food and the manner in which it is served. One thing patrons will notice upon entering the establishment is the beautiful decor how nicely dressed and well mannered the staff is. Ruth's Chris is a place that screams class; hence, if you are trying to impress a date, this is a great place to do so.
One thing some steak lovers cannot do without while eating their sirloin, is a complimentary beverage. On top of the renowned steakhouse menu, Ruth's Chris also has an array of red and white wines, ranging from affordable to very expensive.
This place is one to keep on your radar if a classy steak dinner is something you are looking for in the Minneapolis area.